A CELEBRATION OF INDIGENOUS POETS
In partnership with the Harbourfront Centre, Museo Universitario del Chopo, and New York University's Center for Latin American and Caribbean Studies, Celebrate Mexico Now is proud to present a conversation with indigenous poets Irma Pineda, Celerina Sánchez, Enriqueta Lunez and Mikeas Sánchez. For this event, the poets will share some of their most meaningful work and share their experience as activists in their local communities. This conversation will be in Spanish / Esta conversación se llevará a cabo en español.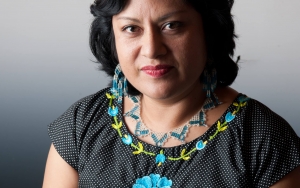 Irma Pineda was born in Juchitán, Oaxaca, Mexico. Her interest and activism for the human rights of indigenous people is due to the fact that her father, a Zapotec leader, has been a victim of enforced disappearance by the Mexican army since 1978. Her texts have been translated into English, German, Italian, Portuguese, Serbian and Russian and appeared in various anthologies of the Americas  and Europe. Pineda has held numerous residencies at institutions such as the International Center for Literary Translation of the Banff Center of the Arts, the Helen Riaboff Whiteley Center at the University of Washington, and the Calles y Sueños Art House, in Chicago. She was recently elected to represent Latin America and the Caribbean region as a member of the Permanent Forum on Indigenous Issues 2020-2022. 
Celerina Sánchez was born in Mesón de Guadalupe, Oaxaca, Mexico. She is a Ñuu Savi (Mixtec) poet, oral narrator and cultural promoter. Sánchez graduated from Mexico's National School of Anthropology and History with a Linguistics degree and has participated in various projects and proposals for the revitalization of the Ñuu Savi language. These initiatives include the coordination of a certificate program of Ñuu Savi language and culture as well as teaching in the project Mexico Multicultural Nation by Mexico's National Autonomous University (UNAM).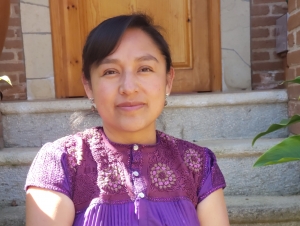 Enriqueta Lunez is a poet, artisan and cultural promoter from Chamula, Chiapas, México. Her poetry has been published in several anthologies, newspapers and magazines in Mexico and the U.S. and her work has been translated to Italian, German, English, French and Serbian. She has been awarded grants from the Center for Literary Translation of the Banff Center of the Arts and Mexico's National Fund for Arts and Culture (FONCA). She is a current member of Mexico's National Arts Creators System.
Mikeas Sánchez is a radio producer, translator and a defender of Zoque land from Ajway, Chiapas, México. She holds a Masters in Language Teaching and Didactics from the Autonomous University of Barcelona. Her work has been included in various anthologies in Mexico and abroad, and has been translated to English, Bengali, Italian, Mayan, Catalan, German, Mixe and Portuguese. In 2014, she was nominated for the Pushcart Prize. She is a current member of Mexico's National Arts Creators System. 
ONLINE EVENT
Date: Monday November 2nd, 2020.
Time: 4:30 pm (Eastern Time) / 3:30 pm (Mexico).

Available until November 8th.