LIVE Q&A – REENCUENTROS: WORKS FOR THE SCREEN IN TIMES OF LOCKDOWN
Hayde Lachino, curator of REENCUENTROS: WORKS FOR THE SCREEN IN TIMES OF LOCKDOWN, accounts for different processes at various moments in lockdown, which show how dance, in spite everything, continues to move. She will discuss the meaning of creating during these complex times with choreographers Gustavo Lara, Stephanie Sherman, and Stephanía Fierro. The dialogue will be moderated by Stephanie Garcia in English and Spanish.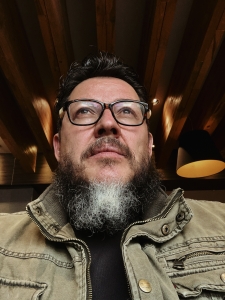 Gustavo Lara-Equihua is a dance video artist and dance documentary filmmaker. In 2005 he created "Reasoned Dance Video Catalog", whose objective was to create a style in the recording and post-production of dance video that translates the choreographic language to the video language without altering the artistic work. In 2015, he generated the concept "Micropiezas" when he decided to produce small spin-offs of choreographic works. In 2020,  he supported different web platforms with dance video content for transmission such as the video library of the UNAM, "With you in the distance" of the INBA and Culture UDG digital. Currently, he conducts and produces the podcast "Dialogues of dance" in co-production of Streamingdance and Danza UNAM.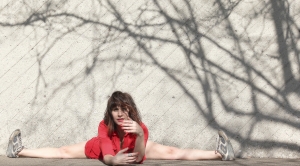 Stephanie Sherman is a choreographer, educator, activist, and bilingual poet with a commitment to social justice and a passion for crossing borders and uniting artist and activist communities in the San Francisco Bay Area, Mexico City, and Quito. She has a PhD in Performance Studies from the University of California Berkeley and an MFA in dance from New York University Tisch School of the Arts. As a choreographer she has received two Fulbright Awards (Mexico, postdoctoral, 2018; Ecuador, 2006) and various international residences including Red Latinoamericana de Artes, National Performance Network (Ecuador, 2008). She currently teaches at Mills College, and has been faculty at the University of Texas El Paso, la Academia de la Danza Mexicana of the  Instituto Nacional de Bellas Artes y Literatura, and the Universidad de las Américas Puebla. She has been an artist in residence at la Universidad Nacional Autónoma de Mexico and the Universidad Central del Ecuador. 
Stephanía Fierro has been part of the Mexico´s National Dance Company, for the last 9 years. Professional Classically traied since she was 11 years old, she´s now looking for new laguages to add to her body. She has worked with choreographers such as Nacho Duato, Joshua Beamish, Mauricio Wainrot and danced pieces from Uwe Shultz, John Cranko, Keneth MacMillan, Ben Stevenson, among others.  She has a bachelor degree in Classical Dance and in Psychology from the UNAM.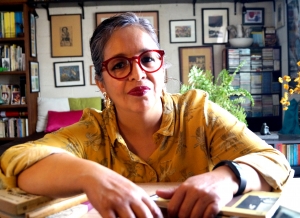 Hayde Lachino is an author of books on dance and culture published by Mexican universities, as well as essays published in various magazines. She has been a guest columnist for various newspapers and magazines in Mexico and abroad on issues related to performing arts, art and politics, social movements, and democracy. Publisher of books and art catalogs for museums and universities. He has received support from Iberescena, the Multimedia Center, the Mexican Center for Music and Sound Arts, the BBVA Foundation and PECDA Mexico City.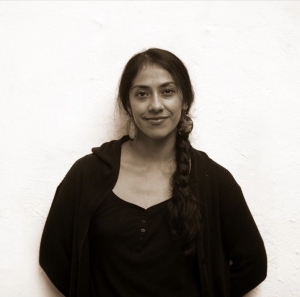 Stephanie Garcia, Originally from Mexico City, Stephanie Garcia was considered one of the best dancers in Mexico in 2010. Garcia is a performer, choreographer, performing arts director, cultural manager, producer, arts advocator. Co-founder, and Co-Director of Punto de Inflexión Dance Company and PROArtes México. Stephanie has danced with several of the most influential choreographers and venues in Mexico, performed in 11 countries of America, Europe, and Africa, and choreographed more than 20 original dance/interdisciplinary pieces. A beneficiary of programs like Banff Center (USA/2021), NALAC (USA/2021), Santander Legacy 2020 outstanding profile recognition (MEX), IBERESCENA grant (ESP/2019), Prince Claus Fund (NLD/2019), and seven times awarded by Mexico's National Culture and Arts Fund from 2006-2019. She is now an MFA candidate and Graduate Teaching Assistant in the Modern Dance program of the School of Dance, A CLAS Tinker Field Research Award recipient, and a Sorenson Legacy Foundation Fellow at the University of Utah.
Date: Saturday, October 30th 2021.
Time: 4:00pm CT / 5:00pm EST.
ONLINE PROGRAM
Become a Sustaining Patron with a recurring monthly donation of your choosing.
Become a Supporter with a one-time donation in any amount of your choosing.