CALL FOR ACTION: ARTISTS AT THE HELM
Call for Action is a spirited conversation among 3 members of the Asociación Nacional de Teatros Independiente (ANTI) Mexican National Association of Independent Theater, created in April 2020 as a necessary response to the total shutdown created by the Pandemic. In this expansive panel discussion, we will learn the extraordinary strategies that the 30 independent Mexican venues that constitute ANTI have relied upon to continue operation, generate new artistic collaborations, maintain spaces of reflection, and otherwise continue their missions to provide space for interdisciplinary artistic projects. 
Este conversatorio será en Español / This conversation will be in Spanish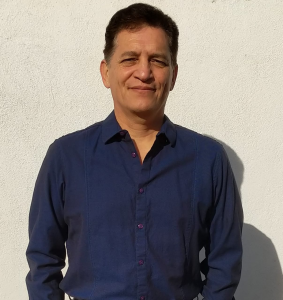 Fernando Lopez Mateos. LOFT– Espacio de Creación. Tijuana. Baja California
Fernando Lopez is an actor, theater director, cultural journalist and radio producer. In 2007 he  founded  LOFT- Espacio de creación,  a space dedicated to present and produce independent theater in Tijuana, Baja California, Mexico
Raquel Araujo. Teatro de la Rendija Mérida. Yucatán
Raquel Araujo is the director and general manager, in collaboration with Oscar Urrutia Lazo,  of Teatro de la Rendija, an arts lab and artist residencies space. In 2016, she received the Terry Award, the Xavier Villaurrutia Medal in 2018, Festival Internacional de Teatro de Almagro, and the Villanueva Critics Award among many other recognitions. She has been part of the National System for Creators Grant/ FONCA, recipient of the IBERESCENA, and was the founder director of the school of performing arts at Escuela Superior de Artes in Yucatán, México. 
Jessica Sandoval. Un Teatro. Mexico City. 
Jessica Sandoval is a dancer, choreographer, producer and cultural manager. In 2006, she founded and directed "Realizando Ideas AC", a production house of performing arts, and in 2011 she inaugurated her current working space and cultural center, "Un Teatro: Alternativa escénica", it's a space that generates, promotes and diffuses contemporary theater and dance. She has been awarded by  FONCA,  UNESCO ASHBERG, received the support of IBERESCENA, EPRODANZA, and has been a consultant for different cultural agencies in Mexico. Her productions have been presented at forums and festivals in Mexico, Central America, Europe, Asia, Africa and Finland. 
Date: Monday, November 1st 2021.
Time: 8:00 pm CT / 10:000 pm (EST).

ONLINE AT CLUBHOUSE
Follow our tutorial and create your account on Clubhouse!